ELMORE, AL - Four hangar owners have filed a Federal Aviation Administration Part 16 complaint against the City of Wetumpka, owner of the Wetumpka Municipal Airport (08A) located at Elmore, Alabama. The 517-page complaint alleges that the City is in violation of several FAA Grant Assurances, rules under which the City must operate the airport. A ruling on this complaint is expected later this year, which will have national implications and set a precedent for ground lease holders at Federally assisted airports.
The Part 16 complaint stems from a 2007 disagreement over the lease period and other punitive conditions offered in a new ground lease by the City at that time. After negotiations broke down, one hangar owner filed a Part 13 informal complaint with the FAA's Jackson MS, Airports District Office, and in a late 2011 ruling the FAA sided with the hangar owner. However, the City ignored that ruling in part and unilaterally announced in December of 2011that it was only going to offer 1-year ground leases going forward - in violation of existing leases which allowed for 5-year renewals. Moreover, under the terms of the new 1- year lease any improvements made by the hangar owners during that period would become the property of the City at the end of the lease. The City also insisted on arbitrarily escalating rents at renewal rather than utilizing a nationally recognized inflation index as they are required to do.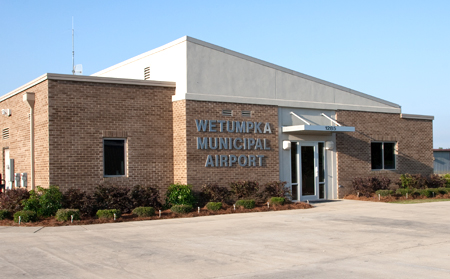 After repeated requests were denied by the City to enter into negotiations, the four hangar owners filed another Part 13 complaint with the FAA's Jackson MS, Airports District Office in March of this year. In a surprise ruling in late June, the FAA completely reversed itself and sided with the City.
In 1948 the Federal Government deeded the airport to the City of Wetumpka for one dollar with the stipulation that it must operate the airport in accordance with FAA rules for the benefit of all airport users. Since that time, long-term ground leases, e.g. 20 plus years, have always been offered to encourage private investment at the airport. As a result, Wetumpka is one of the busiest general aviation airports in the State of Alabama with 96 aircraft currently hangared there and 39,400 flight operations annually. The airport is also home to several small businesses. The City's new policy, that is being challenged in this suit, will curtail these operations and have a detrimental chilling effect on future investment and growth at the airport. For further information, please contact Wade Ramsey (205) 980-5109, attorney for the Complainants. -August 31, 2012