4/19/2010 - Vietnam Helicopter Pilots Sought for Local Chapter
FORT RUCKER AL- Vietnam helicopter pilots sought - a local chapter is forming of the Vietnam Helicopter Pilots Association (VHPA). The national organization has a membership of over 14,000 Individuals who piloted rotary wing aircraft in Southeast Asia during the Vietnam era. Membership is open to all helicopter pilots who flew in Vietnam from 1961 to 1975, regardless of branch of service.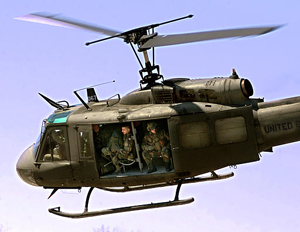 -File image-
The Fort Rucker Chapter meets the first Wednesday of each month at 7:00 p.m. Meetings are held in the Daleville VFW Post Ballroom. Interested persons are cordially invited to attend. The VHPA is a social, non-political organization intended to enhance and accredit the cohesiveness, espirt de corps, and traditions of valor that were demonstrated daily in Vietnam.
The next meeting will be held May 5, 2010. Interested persons with questions may contact Roscoe Souders at 334-806-8248. -Staff Report